Did you know an F-Series truck was sold every 49 seconds in 2022? This seventh-generation "bullnose" 1986 F-150 was the model that helped secure this incredible sales feat and was a revolutionary model for Ford. It led to the Ford F-Series trucks becoming America's best-selling truck for the past 46 consecutive years, and America's best-selling vehicle for 41 years.
With its independent Twin I-Beam 4×4 front suspension and modern, comfortable interior styling, the F-150 bridged the gap between car and truck better than ever before. Its 5.0 (302) V8 produces a modest 185 horsepower. In stock form this F-150 will leave you plenty of time to see the sights of Mexico, but a quick Festival visit to explore the upgrades available will reveal that this truck can be hopped up into a serious overlanding rig.
The 1986 Ford F-150 XLT Lariat can be yours for 20 PTS on the Festival Playlist. This week's events and rewards are available until Thursday, June 8 – so don't miss out!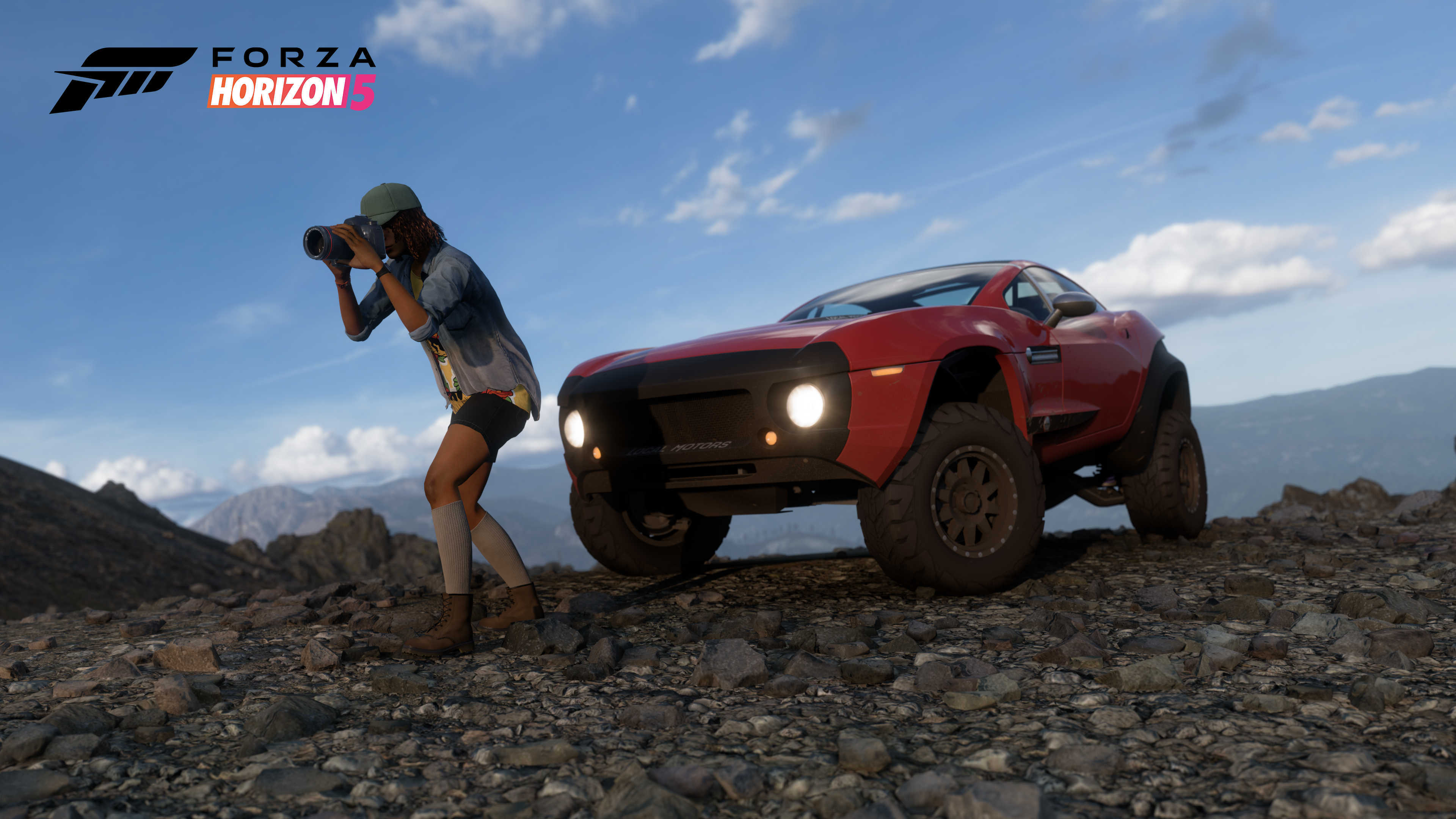 Also, be sure to complete the latest set of Pathfinder Challenges. Complete all 3 to unlock the Treasure Chest! Then look out for the mini-camp site locations in the weekly Photo Challenges and the smashable animal-shaped cardboard cut-out Collectibles.
SERIES REWARDS
80 PTS: 2013 Wuling Sunshine S
160 PTS: 2021 Audi RS 7 Sportback
AUTUMN REWARDS
20 PTS: 1986 Ford F-150 XLT Lariat
40 PTS: 2022 Extreme E #44 X44
New stock awaits in the Forzathon Shop! This week you can find the 1964 Aston Martin DB5 and 2014 Ford #11 Rockstar F-150 Trophy Truck, as well as the Referee Whistle Car Horn and Farid Rueda Lion Racesuit.
Category 
Event 
Restriction 
Reward 
Seasonal Points 
Forzathon Weekly 
No Compromise 
2017 RAM 2500 Power Wagon 
160 Forzathon PTS 
5 PTS 
Horizon Arcade 
Mini Games 
Any Car 
Forzathon PTS 
3 PTS 
The Trial 
Ooh… Barranca 
Retro Rally – C 600 
2016 Bentley Bentayga 
10 PTS 
EventLab 
By Land, Air, and Sea 
Offroad – A 800 
1970 Ford GT70 
3 PTS 
PR Stunt 
Salto de Rio Danger Sign 
Anything Goes – S2 998 
Super Wheelspin 
2 PTS 
PR Stunt 
Dustbowl Speed Trap 
Anything Goes – S2 998 
Super Wheelspin 
2 PTS 
Seasonal Championship 
Rally Good Time 
Rally Monsters – A 800 
2017 Maserati Levante S 
5 PTS 
Seasonal Championship 
Ready for Liftoff 
Unlimited Offroad – B 700 
1973 Ford Escort RS1600 
5 PTS 
Horizon Tour 
Co-op Championship 
Random 
N/A 
3 PTS 
Treasure Hunt 
Finders Keepers 
Check out this week's Pathfinder challenges in the Accolades page. If you can uncover all 3 trails then the treasure will be yours! 
250,000 CR 
3 PTS 
Photo Challenge 
#BigHorn 
Take a wildlife photograph near the camera equipment to the North of Mulegé 
"I'm the goat" Forza LINK chat phrase 
2 PTS 
Collectibles 
Flamingo Falls 
Smash 10 Flamingo cut-outs, found near the Cascadas De Aqua Azul 
Farid Rueda Lion Face Mask 
3 PTS 
The Eliminator 
Battle Royale 
Finish 30th or better 
2011 BMW X5 M 
2 PTS 
Forza EV 
Ek' Balam Cross Country Circuit 
2022 GMC Hummer EV 
N/A 
4 PTS 
Forza EV 
CUPRA Tavascan Concept 
2022 CUPRA Tavascan Concept 
N/A 
4 PTS 
Hot Wheels PR Stunt 
Canyon Fire Danger Sign 
Anything Goes – S2 998 
Super Wheelspin 
2 PTS 
Hot Wheels Seasonal Championship 
Super Loops 
Modern Supercars – S1 900 
Farid Rueda Bear Cap 
5 PTS 
Rally Adventure PR Stunt 
Tierras Verdes Speed Zone 
Anything Goes – S2 998 
Super Wheelspin 
2 PTS 
Rally Adventure Seasonal Championship 
Time Warp 
Retro Saloons – B 700 
Macarena 
5 PTS 
Horizon Super7 
The Super7 Challenge 
Complete all 7 Challenge Cards 
Super Wheelspin 
N/A 
---
Follow Forza Horizon: